ETEL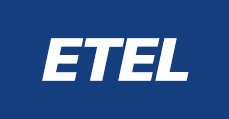 Professor Jaquet-Chiffelle is an excellent pedagogue; he captivated the audience, during his training - conference at ETEL.
Using practical examples, adapted to the reality of companies, he concretely presented the risks related to computer networks.
It was a great way to reinforce the vigilance already in place, demonstrating from an outside perspective that some computer attacks can be anticipated and countered by adequate behavior, applying simple and strict rules.
- Denis Piaget, CEO